Daily Commentary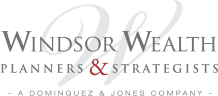 Headline News:
U.S. stock futures are surging to start the day after a stronger-than-expected jobs report was released. Also, a continued drop in the COVID-19 case has investors encouraged about the U.S. economy. Nonfarm payrolls increased by 379,000 last month, added by a significant increase in restaurant hirings. However, the yield on the 10-year Treasury moved above 1.6% after the report. Federal Reserve Chairman commented that the move in the rates "has caught his attention", but he did not give any guidance on how the central bank might react.
Markets:  
The S&P 500 closed well below the 50-day moving average and old support at the 2/26/2012 low. The trading came with massive volume with 3,360,170,240 shares traded, and RSI also dove lower in support of the selling to close at 40.64. New potential support could now come in at 3694.12, and we feel that level could possibly be tested soon. The index could see a snap-back rally today, but any rally could potentially be met with more buying to close out a tough week for markets.
We are currently long-term bullish and short-term cautious.
John N. Lilly III CPFA
Accredited Portfolio Management Advisor℠
Accredited Asset Management Specialist℠
Portfolio Manager, RJ
Partner, DJWMG
Windsor Wealth Planners & Strategist
Futures trading is speculative, leveraged, and involves substantial risks. Investing always involves risk, including the loss of principal, and futures trading could present additional risk based on underlying commodities investments.
The Relative Strength Index (RSI), developed by J. Welles Wilder, is a momentum oscillator that measures the speed and changes of price movements.
The S&P 500 is an unmanaged index of 500 widely held stocks that is generally considered representative of the U.S stock market. Past performance may not be indicative of future results. Keep in mind that individuals cannot invest directly in any index, and index performance does not include transaction costs or other fees, which will affect actual investment performance. Individual investors' results will vary. Opinions expressed are those of the author John N. Lilly III, and not necessarily those of Raymond James. "There is no guarantee that these statements, opinions, or forecast provided herein will prove to be correct. "The information contained was received from sources believed to be reliable, but accuracy is not guaranteed. Investing always involves risk, and you may incur a profit or loss. No investment strategy can guarantee success. The charts and/or tables presented herein are for illustrative purposes only and should not be considered as the sole basis for your investment decision. International investing involves special risks, including currency fluctuations, different financial accounting standards, and possible political and economic volatility. Investing in emerging markets can be riskier than investing in well-established foreign markets.
This is not a recommendation to buy or sell any company's stock mentioned above.
US government bonds and treasury bills are guaranteed by the US government and, if held to maturity, offer a fixed rate of return and guaranteed principal value.  US government bonds are issued and guaranteed as to the timely payment of principal and interest by the federal government.  Bond prices and yields are subject to change based upon market conditions and availability. If bonds are sold prior to maturity, you may receive more or less than your initial investment. Holding bonds to term allows redemption at par value. There is an inverse relationship between interest rate movements and bond prices. Generally, when interest rates rise, bond prices fall and when interest rates fall, bond prices generally rise.