Daily Commentary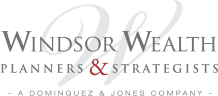 Headline News:
U.S. stock futures are higher as investors anxiously await the details of President-elect Joe-Biden's proposals for a new economic relief package. The U.S. labor market continues to struggle as coronavirus cased continue to increase throughout the country. The number of Americans filing for unemployment benefits rose to 965,000 last week compared to 784,000 the week before. Adding to the labor market woes was the Federal Reserve's Beige Book report that stated, "contacts in the leisure and hospitality sectors reported renewed employment cuts due to stricter containment measures."
Markets:
The S&P 500 continued to build a base and is now in a clear trading range of 3783.60-3862.69. The index is now in prime position for a potential move to a new all-time high. The start of the fourth-quarter earnings season could be the catalyst that moves the index past possible resistance at the upper level of the range at 3826.69.
We are currently long-term bullish and short-term bullish.
John N. Lilly III CPFA
Accredited Portfolio Management Advisor℠
Accredited Asset Management Specialist℠
Portfolio Manager, RJ
Partner, DJWMG
Windsor Wealth Planners & Strategist
Futures trading is speculative, leveraged, and involves substantial risks. Investing always involves risk, including the loss of principal, and futures trading could present additional risk based on underlying commodities investments.
The Relative Strength Index (RSI), developed by J. Welles Wilder, is a momentum oscillator that measures the speed and changes of price movements.
The S&P 500 is an unmanaged index of 500 widely held stocks that is generally considered representative of the U.S stock market. Past performance may not be indicative of future results. Keep in mind that individuals cannot invest directly in any index, and index performance does not include transaction costs or other fees, which will affect actual investment performance. Individual investors' results will vary. Opinions expressed are those of the author John N. Lilly III, and not necessarily those of Raymond James. "There is no guarantee that these statements, opinions, or forecast provided herein will prove to be correct. "The information contained was received from sources believed to be reliable, but accuracy is not guaranteed. Investing always involves risk, and you may incur a profit or loss. No investment strategy can guarantee success. The charts and/or tables presented herein are for illustrative purposes only and should not be considered as the sole basis for your investment decision. International investing involves special risks, including currency fluctuations, different financial accounting standards, and possible political and economic volatility. Investing in emerging markets can be riskier than investing in well-established foreign markets.
This is not a recommendation to buy or sell any company's stock mentioned above.
New unemployment claims are compiled weekly to show the number of individuals who filed for unemployment insurance for the first time. An increasing (decreasing) trend suggests a deteriorating (improving) labor market. The four-week moving average of new claims smooths out weekly volatility.
This book is produced roughly two weeks before the monetary policy meetings of the Federal Open Market Committee. On each occasion, a different Fed district bank compiles anecdotal evidence on economic conditions from each of the 12 Federal Reserve districts