Daily Commentary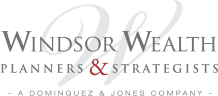 Headline News:
S&P 500 futures were up slightly while the Nasdaq futures were off 2% in pre-market trading. A potential Democrat sweep in the Georgia Senate elections will help President-elect Joe Biden to push for COVID-19 stimulus, but it could also mean higher taxes and more regulations for large technology companies. Meanwhile, U.S. private companies unexpectedly lost workers in December for the first time in eight months, and a new wave of virus infections is being blamed for the drop. The ADP National Employment Report showed private payrolls decreased by 123,000 jobs last month after forecasting a rise by 88,000.
Markets:
The S&P 500 moved above resistance at 3723.03 and closed at 3726.86 on Tuesday. The trading came with substantial volume with 2,381,034,496 shares traded, and the RSI index also rebounded to close higher at 58.94. The early morning trading shows technology stock being sold due to yesterday's Senate election. So, this could potentially cause the S&P 500 to test the old support at 3662.71. However, the financial sector is higher in pre-market trading, and that could support the index today. We feel the current potential support level can hold today.
We are currently long-term bullish and short-term bullish.
John N. Lilly III CPFA
Accredited Portfolio Management Advisor℠
Accredited Asset Management Specialist℠
Portfolio Manager, RJ
Partner, DJWMG
Windsor Wealth Planners & Strategist
Futures trading is speculative, leveraged, and involves substantial risks. Investing always involves risk, including the loss of principal, and futures trading could present additional risk based on underlying commodities investments.
The Relative Strength Index (RSI), developed by J. Welles Wilder, is a momentum oscillator that measures the speed and changes of price movements.
The S&P 500 is an unmanaged index of 500 widely held stocks that is generally considered representative of the U.S stock market. Past performance may not be indicative of future results. Keep in mind that individuals cannot invest directly in any index, and index performance does not include transaction costs or other fees, which will affect actual investment performance. Individual investors' results will vary. Opinions expressed are those of the author John N. Lilly III, and not necessarily those of Raymond James. "There is no guarantee that these statements, opinions, or forecast provided herein will prove to be correct. "The information contained was received from sources believed to be reliable, but accuracy is not guaranteed. Investing always involves risk, and you may incur a profit or loss. No investment strategy can guarantee success. The charts and/or tables presented herein are for illustrative purposes only and should not be considered as the sole basis for your investment decision. International investing involves special risks, including currency fluctuations, different financial accounting standards, and possible political and economic volatility. Investing in emerging markets can be riskier than investing in well-established foreign markets.
This is not a recommendation to buy or sell any company's stock mentioned above.
The national employment report from Automated Data Processing Inc. is computed from ADP records that represent approximately 400,000 U.S. business clients and approximately 23 million U.S. employees working in all private industrial sectors. ADP contracted with Moody's Analytics to compute a monthly report that would ultimately help to predict monthly nonfarm payrolls from the Bureau of Labor Statistic's employment situation. The ADP report only covers private (excluding government) payrolls.