Top 3 – Tax Season Scams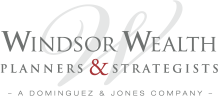 Top 3 – Tax Season Scams
The IRS, The North American Securities Administrators Association (NASAA), the National Council on Aging (NCOA), and The Internal revenue Service have our back. They've partnered with local law enforcement agencies to bring to light the most onerous scams and to catch the bad guys. We have selected from their reported top scams: Our top 3.
The dreaded Telephone Call from the IRS – Impersonating an IRS Agent: Usually scammers will try to intimidate you by threatening arrest, deportation, license revocation, liens, and other threats. Remember, please, the IRS always sends a "skinny letter," as our local CPA likes to say. From the IRS' website: "The IRS doesn't initiate contact with taxpayers by email, text messages or social media channels to request personal or financial information."
Preparer Fraud – there are some preparers that set-up shop each tax season just to scam folks: from stealing your identity to stealing your tax refund.
Localized Scams – Beware of someone claiming to be from the Georgia Department of Revenue or a letter addressed from the Tax Assessors Office. The letter which contains public information is made to look official, offers the homeowner, for a fee, to arrange for a re-assessment of the property's value — promising, of course, a lower tax burden.
The number of scams you are likely to run into is endless. A little common sense goes a long way as does the "smell test"- if it smells fishy it's probably not a rose. If in doubt call us, we can usually call on multiple resources to help you determine if something you are being offered is legit.
When you get a minute try out our risk discovery tool – tell your friends about it….
https://windsorwealth.management/my-risk-o-meter/
Our portfolios are fully invested: we've added emerging market equities, REITs, munis and more dividend payers.
Carlos Dominguez – Portfolio Manager, RJFS
 Sources:
https://www.irs.gov/newsroom/tax-scams-consumer-alerts
https://www.ncoa.org/economic-security/money-management/scams-security/top-10-scams-targeting-seniors/, http://www.nasaa.org/5232/nasaa-identifies-top-10-investor-traps/, https://www.irs.gov/uac/newsroom/irs-wraps-up-the-dirty-dozen-list-of-tax-scams-for-2016, * http://www.nasaa.org/wp-content/uploads/2011/08/Promissory-Notes-Brochure.pd
Links are provided for information purposes only. Raymond James is not affiliated with and does not endorse, authorize or sponsor any of the listed websites or their respective sponsors. Raymond James is not responsible for the content of any website or the collection or use of information regarding any website's users and/or members. The preceding information has been obtained from sources considered to be reliable, but we do not guarantee that it is accurate or complete, it is not a statement of all available data necessary for making an investment decision, and it does not constitute a recommendation. Any opinions are those of Carlos Dominguez and not necessarily those of Raymond James. All opinions are as of this date and are subject to change without notice. Investing always involves risk. There is no assurance that any investment strategy will be successful. Raymond James does not provide tax or legal services. Please discuss these matters with the appropriate professional.