Morning Commentary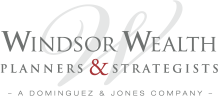 Headline news:
The U.S. markets are set to open higher this morning after President Trump said a trade deal may be announced in four weeks. European markets were mixed, and Asian markets were slightly higher. The U.S. markets will be waiting for the release of the unemployment number for March to be released this morning.
Markets:
The S&P 500 did not set a new high for the year for the first time in three days on Thursday. We feel this is healthy and could potentially lead to new highs depend on the unemployment number. The index has established a new trading range of 2848.63-2885.25. RSI is not in the overbought range, so the index does room to move higher today.
Economy:
Today's release of the Non-Farm payrolls number will be watched closely and could dampen fears of a slowdown this year. Last month's number was only 20,000 and economist are predicting an increase of 180,000 for March. Also, average hourly earnings are expecting to have increased by 0.3%. If these two data points come in strong, we fell markets could move higher today.
We are currently bullish with short-term caution.
John N. Lilly III
Accredited Portfolio Management Advisor℠
Accredited Asset Management Specialist℠
Partner, Windsor Wealth
Windsor Wealth
The Relative Strength Index (RSI), developed by J. Welles Wilder, is a momentum Oscillator that measures the speed and changes of price movements.
The S&P 500 is an unmanaged index of 500 widely held stocks that is generally considered representative of the U.S stock market. Past performance may not be indicative of future results. Keep in mind that individuals cannot invest directly in any index, and index performance does not include transaction costs or other fees, which will affect actual investment performance. Individual investors' results will vary. Opinions expressed are those of the author John N. Lilly III, and not necessarily those of Raymond James. "There is no guarantee that these statements, onions or forecast provided herein will prove to be correct. " The information contained was received from sources believed to be reliable, but accuracy is not guaranteed. Investing always involves risk and you may incur a profit or loss. No investment strategy can guarantee success. The charts and/or tables presented herein are for illustrative purposes only and should not be considered as the sole basis for your investment decision.