Daily Commentary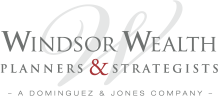 Headline News:
U.S. stock futures are pointing to an open at another record new all-time high price for the S&P 500. The factors cited for the recent bullish move include low-interest rates, accommodating Fed policies, trade optimism, a healthy U.S. consumer, and a bullish uptrend in stock markets. Also, Q3 GDP was reported at an annualized rate of 2.1% while the economy grew at 2.0% in the April-June period.
Markets:
The S&P 500 broke out of a small trading range and closed at a new all-time high of 3205.37 on Thursday. Possible resistance could come in at 3205.48, and potential support could now be at 31283.63. The RSI index is currently overbought and at the 73.21 level. So, we continue to believe this is a possible start to a new move higher, but some caution is warranted with new purchases at these overbought levels.
We are currently long-term bullish and short-term bullish.
John N. Lilly III
Accredited Portfolio Management Advisor℠
Accredited Asset Management Specialist℠
Portfolio Manager, RJ
Partner, Windsor Wealth
Windsor Wealth
The Relative Strength Index (RSI), developed by J. Welles Wilder, is a momentum oscillator that measures the speed and changes of price movements.
The S&P 500 is an unmanaged index of 500 widely held stocks that is generally considered representative of the U.S stock market. Past performance may not be indicative of future results. Keep in mind that individuals cannot invest directly in any index, and index performance does not include transaction costs or other fees, which will affect actual investment performance. Individual investors' results will vary. Opinions expressed are those of the author John N. Lilly III, and not necessarily those of Raymond James. "There is no guarantee that these statements, opinions or forecast provided herein will prove to be correct. "The information contained was received from sources believed to be reliable, but accuracy is not guaranteed. Investing always involves risk and you may incur a profit or loss. No investment strategy can guarantee success. The charts and/or tables presented herein are for illustrative purposes only and should not be considered as the sole basis for your investment decision. International investing involves special risks, including currency fluctuations, different financial accounting standards, and possible political and economic volatility. Investing in emerging markets can be riskier than investing in well-established foreign markets.
Gross Domestic Product represents the total value of the country's production during the period and consists of the purchases of domestically-produced goods and services by individuals, businesses, foreigners and government entities. Data are available in nominal and real (inflation-adjusted) dollars, as well as in index form. Economists and market players always monitor the real growth rates generated by the GDP quantity index or the real dollar value. The quantity index measures inflation-adjusted activity, but we are more accustomed to looking at dollar values.
Household purchases are counted in personal consumption expenditures — durable goods (such as furniture and cars), nondurable goods (such as clothing and food) and services (such as banking, education and transportation). Private housing purchases are classified as residential investment. Businesses invest in nonresidential structures, durable equipment and computer software. Inventories at all stages of production are counted as investment. Only inventory changes, not levels, are added to GDP.
Net exports equal the sum of exports less imports. Exports are the purchases by foreigners of goods and services produced in the United States. Imports represent domestic purchases of foreign-produced goods and services and must be deducted from the calculation of GDP. Government purchases of goods and services are the compensation of government employees and purchases from businesses and abroad. Data show the portion attributed to consumption and investment. Government outlays for transfer payments or interest payments are not included in GDP.
The GDP price index is a comprehensive indicator of inflation. It is typically lower than the consumer price index because investment goods (which are in the GDP price index but not the CPI) tend to have lower rates of inflation than consumer goods and services. Note that contributions of each component, as averaged over the prior year, are tracked in the table below (components do not exactly sum to total due to chain-weighted methodology). Consumption expenditures, otherwise known as consumer spending, has over history been steadily making up an increasing share of GDP.