Daily Commentary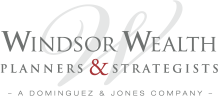 Headline News:
U.S. futures were flat on Tuesday as investors wait for earnings reports from major banks.  JPMorgan Chase (JPM) reported that their assets had gone down, 1.2% which sent the stock lower in the pre-market trading. Johnson & Johnson rose 0.5% after reporting a 41.8% rise in second-quarter profits. We expect the market to be choppy as earnings continue to be released.
Markets:
The S&P 500 closed at another all-time high for the second day in a row on Monday at 3014.30. However, the move came with lower volume, and the RSI index is now in the overbought zone. We feel a pullback is possible soon due to the index being extended after five days of trading higher. The 3002.98 could act as support if selling should come into the markets.
Economy:
The Commerce Department reported that retail sales rose 0.4% last month, pointing to stronger consumer spending. The data should have little to no impact on the Federal Reserve, deciding to cut interest rates later this month.
We are currently long term bullish and short cautious.
John N. Lilly III
Accredited Portfolio Management Advisor℠
Accredited Asset Management Specialist℠
Portfolio Manager, RJ
Partner, Windsor Wealth
Windsor Wealth
The Relative Strength Index (RSI), developed by J. Welles Wilder, is a momentum oscillator that measures the speed and changes of price movements.
The S&P 500 is an unmanaged index of 500 widely held stocks that is generally considered representative of the U.S stock market. Past performance may not be indicative of future results. Keep in mind that individuals cannot invest directly in any index, and index performance does not include transaction costs or other fees, which will affect actual investment performance. Individual investors' results will vary. Opinions expressed are those of the author John N. Lilly III, and not necessarily those of Raymond James. "There is no guarantee that these statements, opinions or forecast provided herein will prove to be correct. "The information contained was received from sources believed to be reliable, but accuracy is not guaranteed. Investing always involves risk and you may incur a profit or loss. No investment strategy can guarantee success. The charts and/or tables presented herein are for illustrative purposes only and should not be considered as the sole basis for your investment decision. International investing involves special risks, including currency fluctuations, different financial accounting standards, and possible political and economic volatility. Investing in emerging markets can be riskier than investing in well-established foreign markets.
Retail sales measure the total receipts at stores that sell merchandise and related services to final consumers. Sales are by retail and food services stores. Data are collected from the Monthly Retail Trade Survey conducted by the U.S. Bureau of the Census. Essentially, retail sales cover the durables and nondurables portions of consumer spending. Consumer spending typically accounts for about two-thirds of GDP and is, therefore, a key element in economic growth.