Daily Commentary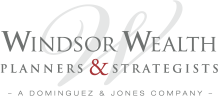 Headline news:
Stock futures are set to open lower today on lowered expectations of a Federal Reserve rate cut and a downgrade of Apple (AAPL) this morning. Global markets were also lower due to Morgan Stanley's call to reduce exposure to global equities.
Markets:
The S&P 500 is now in a trading range of 2952.22-2995.84 after setting a new all-time high on 7/3/2019. The holiday week trading came with predictable low volume, and the RSI index is still not in overbought territory. We expect the index to trade within the range for a few days before potentially making another new high.
Economy:
Nonfarm payrolls came out at a gain of 224,000 new jobs compared to June's report of 72,000. The significant gains were unexpected and have tempted the expectations of a rate cut in July.
We are currently long term bullish and short bullish.
John N. Lilly III
Accredited Portfolio Management Advisor℠
Accredited Asset Management Specialist℠
Portfolio Manager, RJ
Partner, Windsor Wealth
Windsor Wealth
The Relative Strength Index (RSI), developed by J. Welles Wilder, is a momentum Oscillator that measures the speed and changes of price movements.
The S&P 500 is an unmanaged index of 500 widely held stocks that is generally considered representative of the U.S stock market. Past performance may not be indicative of future results. Keep in mind that individuals cannot invest directly in any index, and index performance does not include transaction costs or other fees, which will affect actual investment performance. Individual investors' results will vary. Opinions expressed are those of the author John N. Lilly III, and not necessarily those of Raymond James. "There is no guarantee that these statements, opinions or forecast provided herein will prove to be correct. "The information contained was received from sources believed to be reliable, but accuracy is not guaranteed. Investing always involves risk and you may incur a profit or loss. No investment strategy can guarantee success. The charts and/or tables presented herein are for illustrative purposes only and should not be considered as the sole basis for your investment decision. International investing involves special risks, including currency fluctuations, different financial accounting standards, and possible political and economic volatility. Investing in emerging markets can be riskier than investing in well-established foreign markets.
The most closely watched of all economic indicators, the employment situation is a set of monthly labor market indicators based on two separate reports: the establishment survey which tracks 650,000 worksites and offers the nonfarm payroll and average hourly earnings headlines and the household survey which interviews 60,000 households and generates the unemployment rate. Nonfarm payrolls track the number of part-time and full-time employees in both business and government. Average hourly earnings track employee pay while the average workweek, also part of the establishment survey, tracks the number of hours worked. The report's private payroll measure excludes government workers. The unemployment rate measures the number of unemployed as a percentage of the labor force. In order to be counted as unemployed, one must be actively looking for work. Other commonly known data from the household survey include the labor supply and discouraged workers.