Daily Commentary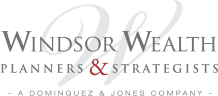 Headline News:
U.S. stock futures are higher as investors were encouraged by a new coronavirus stimulus package. The Trump administration proposed a new bill to House Democrats worth more than $1.5 trillion that includes a $20 billion extension for the airline industry. Also, the number of American filing for new jobless claims benefits came in lower for Septemeber; the 837,000 number is still hoovering around rescission levels. Consumer spending rose 1.0% in August after increasing by 1.5% in September.
Markets:
The S&P 500 moved up to potential resistance at 3399.54 only to sell off and close at 3363.00. The index did close above potential support at the  50-day moving average of 3357.25. So, we know that sellers will be possible active at the 3399.54 level, and buyers are the 50-day moving average that could cause a new trading range to form. If the index can form a base at these levels, there would be a good chance for a new potential uptrend to begin.
We are currently long-term bullish and short-term bullish.
John N. Lilly III CPFA
Accredited Portfolio Management Advisor℠
Accredited Asset Management Specialist℠
Portfolio Manager, RJ
Partner, DJWMG
Windsor Wealth Planners & Strategist
Futures trading is speculative, leveraged, and involves substantial risks. Investing always involves risk, including the loss of principal, and futures trading could present additional risk based on underlying commodities investments.
The Relative Strength Index (RSI), developed by J. Welles Wilder, is a momentum oscillator that measures the speed and changes of price movements.
The S&P 500 is an unmanaged index of 500 widely held stocks that is generally considered representative of the U.S stock market. Past performance may not be indicative of future results. Keep in mind that individuals cannot invest directly in any index, and index performance does not include transaction costs or other fees, which will affect actual investment performance. Individual investors' results will vary. Opinions expressed are those of the author John N. Lilly III, and not necessarily those of Raymond James. "There is no guarantee that these statements, opinions, or forecast provided herein will prove to be correct. "The information contained was received from sources believed to be reliable, but accuracy is not guaranteed. Investing always involves risk, and you may incur a profit or loss. No investment strategy can guarantee success. The charts and/or tables presented herein are for illustrative purposes only and should not be considered as the sole basis for your investment decision. International investing involves special risks, including currency fluctuations, different financial accounting standards, and possible political and economic volatility. Investing in emerging markets can be riskier than investing in well-established foreign markets.
This is not a recommendation to buy or sell any company's stock mentioned above.
New unemployment claims are compiled weekly to show the number of individuals who filed for unemployment insurance for the first time. An increasing (decreasing) trend suggests a deteriorating (improving) labor market. The four-week moving average of new claims smooths out weekly volatility
Personal income represents the income that households receive from all sources including wages and salaries, fringe benefits such as employer contributions to private pension plans, proprietors' income, income from rent, dividends and interest and transfer payments such as Social Security and unemployment compensation. Personal contributions for social insurance are subtracted from personal income.
Personal consumption expenditures are the major portion of personal outlays, which also include personal interest payments and transfer payments. Personal consumption expenditures are divided into durable goods, nondurable goods and services. These figures are the monthly analogues to the quarterly consumption expenditures in the GDP report, available in nominal and real (inflation-adjusted) dollars. Economic performance is more appropriately measured after the effects of inflation are removed.
Each month, the Bureau of Economic Analysis also compiles the personal consumption expenditure price index, also known as the PCE price index. This inflation index measures a basket of goods and services that is updated annually in contrast to the CPI, which measures a fixed basket.