Daily Commentary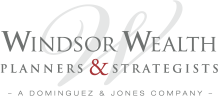 Headline news:
U.S. stock markets are set to open higher today on hopes of a U.S.- China trade truce before the G20 summit. Asian markets finished higher, and European markets are lower on the day. Washington and Beijing were said to be working on an agreement that would prevent new tariffs on an additional $300 billion of Chinses imports.
Markets:
The S&P 500 was down for the third day in a row on Wednesday and closed at 2913.78 just above potential support at 2910.6. If support breached, the next possible support level would become 2874.68. The RSI index is moving lower, and volume has increased over the last three days. Unless there is some positive news or events soon to push markets higher, the path of least resistance will continue to be lower.
Economy:
The U.S. economy was higher for the first quarter of the year, with final GDP at a 3.1% annualized rate. Growth in consumer spending was reported lower, and business investment was stronger than expected.
We are currently long term bullish and short cautious.
John N. Lilly III
Accredited Portfolio Management Advisor℠
Accredited Asset Management Specialist℠
Portfolio Manager, RJ
Partner, Windsor Wealth
Windsor Wealth
The Relative Strength Index (RSI), developed by J. Welles Wilder, is a momentum Oscillator that measures the speed and changes of price movements.
The S&P 500 is an unmanaged index of 500 widely held stocks that is generally considered representative of the U.S stock market. Past performance may not be indicative of future results. Keep in mind that individuals cannot invest directly in any index, and index performance does not include transaction costs or other fees, which will affect actual investment performance. Individual investors' results will vary. Opinions expressed are those of the author John N. Lilly III, and not necessarily those of Raymond James. "There is no guarantee that these statements, onions or forecast provided herein will prove to be correct. "The information contained was received from sources believed to be reliable, but accuracy is not guaranteed. Investing always involves risk and you may incur a profit or loss. No investment strategy can guarantee success. The charts and/or tables presented herein are for illustrative purposes only and should not be considered as the sole basis for your investment decision. International investing involves special risks, including currency fluctuations, different financial accounting standards, and possible political and economic volatility. Investing in emerging markets can be riskier than investing in well-established foreign markets.
The G20 (or Group of Twenty) is an international forum for the governments and central bank governors from 19 countries and the European Union (EU). Founded in 1999 with the aim to discuss policy pertaining to the promotion of international financial stability,[3] the G20 has expanded its agenda since 2008 and heads of government or heads of state, as well as finance ministers and foreign ministers, have periodically conferred at summits ever since. It seeks to address issues that go beyond the responsibilities of any one organization.[3]Membership of the G20 consists of 19 individual countries plus the European Union. The EU is represented by the European Commission and by the European Central Bank. Collectively, the G20 economies account for around 90% of the gross world product (GWP), 80% of world trade (or, if excluding EU intra-trade, 75%), two-thirds of the world population,[2] and approximately half of the world land area.
Gross domestic product (GDP) is a monetary measure of the market value of all the final goods and services produced in a specific time period, often annually.[2][3] GDP (nominal) per capita does not, however, reflect differences in the cost of living and the inflation rates of the countries; therefore using a basis of GDP per capita at purchasing power parity (PPP) is arguably more useful when comparing differences in living standards between nations