Daily Commentary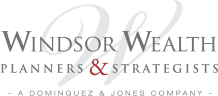 Headline News:
U.S. stock futures are lower to start the week due to selling in mega-cap growth companies and another tech stocks route. S&P 500 futures were down 1.5%, and the Nasdaq futures were down 3.5% at one point this morning. Concerns over the tension between the U.S. and China and worries about a weak economic recovery also are weighing on the markets. President Trump announced that companies that outsource to China would be prohibited from being awarded federal contracts. Domestically,  lawmakers have not gotten closer to a new stimulus bill, which would hurt the U.S. economy if not passed soon.
Markets:
The S&P 500 traded below support at 3399.54 and hit 3349.63 intraday only to rally back up to close at 3426.96 on Friday. The volume was above average at 3,037,185,792 shares traded, and the RSI index moved lower to close at 53.385. Potential support will remain at 3399.54 and possibly come in at 3349.63. A rally back above the 3444.15 level on increasing volume could signal the selling is perhaps done.  However, the increase in volume on down days, a rapid decrease in the RSI index, and support being taken out has moved us to a short term bearish stance.
We are currently long-term bullish and short-term bearish.
John N. Lilly III CPFA
Accredited Portfolio Management Advisor℠
Accredited Asset Management Specialist℠
Portfolio Manager, RJ
Partner, DJWMG
Windsor Wealth Planners & Strategist
Futures trading is speculative, leveraged, and involves substantial risks. Investing always involves risk, including the loss of principal, and futures trading could present additional risk based on underlying commodities investments.
The Relative Strength Index (RSI), developed by J. Welles Wilder, is a momentum oscillator that measures the speed and changes of price movements.
The S&P 500 is an unmanaged index of 500 widely held stocks that is generally considered representative of the U.S stock market. Past performance may not be indicative of future results. Keep in mind that individuals cannot invest directly in any index, and index performance does not include transaction costs or other fees, which will affect actual investment performance. Individual investors' results will vary. Opinions expressed are those of the author John N. Lilly III, and not necessarily those of Raymond James. "There is no guarantee that these statements, opinions, or forecast provided herein will prove to be correct. "The information contained was received from sources believed to be reliable, but accuracy is not guaranteed. Investing always involves risk, and you may incur a profit or loss. No investment strategy can guarantee success. The charts and/or tables presented herein are for illustrative purposes only and should not be considered as the sole basis for your investment decision. International investing involves special risks, including currency fluctuations, different financial accounting standards, and possible political and economic volatility. Investing in emerging markets can be riskier than investing in well-established foreign markets.
This is not a recommendation to buy or sell any company's stock mentioned above.
.