Daily Commentary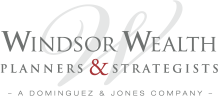 Headline news:
U.S stock futures are higher after Treasury Secretary Mnuchin said a trade deal with China is 90% complete. European shares moved higher on the news while most Asian markets closed lower. If an agreement is completed, markets could rally, but the Middle East struggle is still weighing on investors' minds this week.
Markets:
The S&P 500 sold off on Tuesday and moved below support at 2931.50 on average volume. The 2910.61 level will now potentially be an important support level that the index needs to hold The RSI index continues to move lower in support of the selling over the last three days. We feel this is a healthy pullback after a test of an all-time high which could potentially lead to new all-time highs. Will remain long term bullish and short term cautious.
Economy:
The U.S. Redbook was reported at 5.0% in May, which was lower than the 5.4% report in April. New home sales were 626k compared to the prior release of 673K, and Consumer Confidence was lower at 121.5 compared to the previous release of 131.3. This week's economic reports have shown an economy that is potentially slowing.
We are currently long term bullish and short cautious.
John N. Lilly III
Accredited Portfolio Management Advisor℠
Accredited Asset Management Specialist℠ Portfolio Manager, RJ
Partner, Windsor Wealth
Windsor Wealth
The S&P 500 is an unmanaged index of 500 widely held stocks that is generally considered representative of the U.S stock market. Past performance may not be indicative of future results. Keep in mind that individuals cannot invest directly in any index, and index performance does not include transaction costs or other fees, which will affect actual investment performance. Individual investors' results will vary. Opinions expressed are those of the author John N. Lilly III, and not necessarily those of Raymond James. "There is no guarantee that these statements, onions or forecast provided herein will prove to be correct. "The information contained was received from sources believed to be reliable, but accuracy is not guaranteed. Investing always involves risk and you may incur a profit or loss. No investment strategy can guarantee success. The charts and/or tables presented herein are for illustrative purposes only and should not be considered as the sole basis for your investment decision. International investing involves special risks, including currency fluctuations, different financial accounting standards, and possible political and economic volatility. Investing in emerging markets can be riskier than investing in well-established foreign markets.
U.S Redbook A weekly measure of comparable store sales at chain stores, discounters, and department stores. Redbook tracks week-to-week change, month-to-date change, and year-on-year change with the latter the most closely watched reading. The report offers early indications on ex-auto ex-gas retail sales.
U.S home sales. New home sales measure the number of newly constructed homes with a committed sale during the month. The level of new home sales indicates housing market trends and, in turn, economic momentum and consumer purchases of furniture and appliances.
Consumer confidence. The Conference Board compiles a survey of consumer attitudes on the economy. The headline Consumer Confidence Index is based on consumers' perceptions of current business and employment conditions, as well as their expectations for six months hence regarding business conditions, employment, and income. Three thousand households across the country are surveyed each month. In general, while the level of consumer confidence is associated with consumer spending, the two do not move in tandem each and every month.