Daily Commentary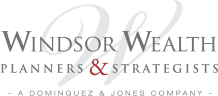 Headline News:
U.S. stock futures are set for a higher open after the S&P 500 set a new all-time closing high at 3431.28 on Monday. Separately, the Office of the U.S. Trade Representation stated that the U.S, and China held a phone call reviewing the Phase One trad deal. Both sides saw some progress, and both remain committed to the agreement. Later today, investors will receive the FHFA Housing Price Index for August and the S&P Case-Shiller Home Price Index. Also, being reported will be the New Home Sales for July and the Conference Board's Consumer Confidence Index for August.
Markets:
The S&P 500 had the follow-through day we were looking for, where the index moved higher with increased volume of 2,265,934,336. RSI also moved higher in support of the move to close at 72.25, so we feel a new uptrend has started. Potential support could now come in at 3413.13 and the possibly at 3387.89.
We are currently long-term bullish and short-term bullish.
John N. Lilly III CPFA
Accredited Portfolio Management Advisor℠
Accredited Asset Management Specialist℠
Portfolio Manager, RJ
Partner, DJWMG
Windsor Wealth Planners & Strategist
Futures trading is speculative, leveraged, and involves substantial risks. Investing always involves risk, including the loss of principal, and futures trading could present additional risk based on underlying commodities investments.
The Relative Strength Index (RSI), developed by J. Welles Wilder, is a momentum oscillator that measures the speed and changes of price movements.
The S&P 500 is an unmanaged index of 500 widely held stocks that is generally considered representative of the U.S stock market. Past performance may not be indicative of future results. Keep in mind that individuals cannot invest directly in any index, and index performance does not include transaction costs or other fees, which will affect actual investment performance. Individual investors' results will vary. Opinions expressed are those of the author John N. Lilly III, and not necessarily those of Raymond James. "There is no guarantee that these statements, opinions, or forecast provided herein will prove to be correct. "The information contained was received from sources believed to be reliable, but accuracy is not guaranteed. Investing always involves risk, and you may incur a profit or loss. No investment strategy can guarantee success. The charts and/or tables presented herein are for illustrative purposes only and should not be considered as the sole basis for your investment decision. International investing involves special risks, including currency fluctuations, different financial accounting standards, and possible political and economic volatility. Investing in emerging markets can be riskier than investing in well-established foreign markets.
This is not a recommendation to buy or sell any company's stock mentioned above.
.
The S&P Corelogic Case-Shiller home price index tracks monthly changes in the value of residential real estate in 20 metropolitan regions across the nation. Composite indexes and regional indexes measure changes in existing home prices and are based on single-family home resales. Condominiums and co-ops are excluded as is new construction. Note that forecasters, in line with recommendations from Standard & Poor's questioning the accuracy of seasonal adjustments, track both seasonally adjusted and not seasonally adjusted monthly data for this indicator.
The Federal Housing Finance Agency (FHFA) House Price Index (HPI) covers single-family housing, using data provided by Fannie Mae and Freddie Mac. The House Price Index is derived from transactions involving conforming conventional mortgages purchased or securitized by Fannie Mae or Freddie Mac. In contrast to other house price indexes, the sample is limited by the ceiling amount for conforming loans purchased by these government-sponsored enterprises (GSE). Mortgages insured by the FHA, VA, or other federal entities are excluded because they are not "conventional" loans. The FHFA House Price Index is a repeat transactions measure. It compares prices or appraised values for similar houses
The Conference Board compiles a survey of consumer attitudes on the economy. The headline Consumer Confidence Index is based on consumers' perceptions of current business and employment conditions, as well as their expectations for six months hence regarding business conditions, employment, and income. Three thousand households across the country are surveyed each month. In general, while the level of consumer confidence is associated with consumer spending, the two do not move in tandem each and every month.
New home sales measure the number of newly constructed homes with a committed sale during the month. The level of new home sales indicates housing market trends and, in turn, economic momentum and consumer purchases of furniture and appliances.