DAILY COMMENTARY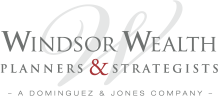 Headline News:
U.S. stock markets are set to open higher this morning after a strong Super Tuesday showing for Joe Biden. The move comes a day after a Federal Reserve inter meeting rate cut of 50-basis points failed to rally markets. Investors appeared to like the potential of a Biden, a moderate, victory in a potential race against the progressive Bernie Sanders. Today, the Fed will release the Beige Book report, which will show how the coronavirus could be affecting the U.S. economy.
Markets:
The S&P 500 sold off on Tuesday down to support at 29765.63 only to rally late and closed at 3003.37. The RSI index turned lower after moving out of the oversold zone and closed at 32.36. There is now a trading range of 3108.99-2976.63 that is forming, and we feel this could be a potential bottoming process. However, markets are still vulnerable to pullbacks on negative news and fears, so continue to maintain our short -term bearish stance.
We are currently long-term bullish and short-term bearish.
John N. Lilly III
Accredited Portfolio Management Advisor℠
Accredited Asset Management Specialist℠
Portfolio Manager, RJ
Partner, DJWMG
Dominguez & Jones Wealth Management Group
 The Relative Strength Index (RSI), developed by J. Welles Wilder, is a momentum oscillator that measures the speed and changes of price movements.
 The S&P 500 is an unmanaged index of 500 widely held stocks that is generally considered representative of the U.S stock market. Past performance may not be indicative of future results. Keep in mind that individuals cannot invest directly in any index, and index performance does not include transaction costs or other fees, which will affect actual investment performance. Individual investors' results will vary. Opinions expressed are those of the author John N. Lilly III, and not necessarily those of Raymond James. "There is no guarantee that these statements, opinions or forecast provided herein will prove to be correct. "The information contained was received from sources believed to be reliable, but accuracy is not guaranteed. Investing always involves risk and you may incur a profit or loss. No investment strategy can guarantee success. The charts and/or tables presented herein are for illustrative purposes only and should not be considered as the sole basis for your investment decision. International investing involves special risks, including currency fluctuations, different financial accounting standards, and possible political and economic volatility. Investing in emerging markets can be riskier than investing in well-established foreign markets.
 This report on economic conditions is used at FOMC meetings, where the Fed sets interest rate policy. These meetings occur roughly every six weeks and are the single most influential event for the markets. Market participants speculate for weeks in advance about the possibility of an interest rate change that could be announced upon the end of these meetings. If the outcome is different from expectations, the impact on the markets can be dramatic and far-reaching.
If the Beige Book portrays an overheating economy or inflationary pressures, the Fed may be more inclined to raise interest rates in order to moderate the economic pace. Conversely, if the Beige Book portrays economic difficulties or recessionary conditions, the Fed may see the need to lower interest rates in order to stimulate activity. Since the past recession, traders worry about the impact of the Beige Book on the timing of tapering quantitative easing.
Since the Beige Book is released two weeks before each FOMC meeting, investors can see for themselves at least one of the many indicators which Fed officials will use to determine interest rate policy, and can position their portfolios accordingly.