Daily Commentary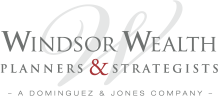 Headline News:   
U.S. stock futures were mixed to start the day after the S&P 500 had its largest four-day pullback in over a year. The coronavirus continues to cause concerns of a global economic slowdown and fears of a worldwide epidemic. The U.S. Centers for Disease Control and Prevention said the virus would likely strike the U.S., and a pandemic is likely to occur. The uncertainty in the markets at this time could keep investors on the sidelines or possibly bring on more selling.
Markets:
The S&P 500 moved down to potential support at 3126.09 and moved slightly higher off that level to close at 3128.09. The index has now had significant technical damage that should take some time to repair. Volume has picked up substantially over the last two days, and the RSI index has now moved into the oversold territory at 28.29. We will continue to remain short term bearish until there is buying on above-average volume, and RSI moves above the 30 level.
We are currently long-term bullish and short-term bearish.
John N. Lilly III
Accredited Portfolio Management Advisor℠
Accredited Asset Management Specialist℠
Portfolio Manager, RJ
Partner, DJWMG
Dominguez & Jones Wealth Management Group
 The Relative Strength Index (RSI), developed by J. Welles Wilder, is a momentum oscillator that measures the speed and changes of price movements.
 The S&P 500 is an unmanaged index of 500 widely held stocks that is generally considered representative of the U.S stock market. Past performance may not be indicative of future results. Keep in mind that individuals cannot invest directly in any index, and index performance does not include transaction costs or other fees, which will affect actual investment performance. Individual investors' results will vary. Opinions expressed are those of the author John N. Lilly III, and not necessarily those of Raymond James. "There is no guarantee that these statements, opinions or forecast provided herein will prove to be correct. "The information contained was received from sources believed to be reliable, but accuracy is not guaranteed. Investing always involves risk and you may incur a profit or loss. No investment strategy can guarantee success. The charts and/or tables presented herein are for illustrative purposes only and should not be considered as the sole basis for your investment decision. International investing involves special risks, including currency fluctuations, different financial accounting standards, and possible political and economic volatility. Investing in emerging markets can be riskier than investing in well-established foreign markets.