Daily Commentary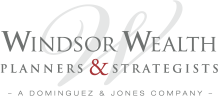 Headline News:
U.S. S&P 500 futures were down as much as 2.47% today after a pickup in coronavirus cases outside of China. Investors look to be moving into safe-haven assets due to the possible impact of the virus on the global economy. A rise in cases in Italy, Iran, and South Korea has brought on fears of a pandemic that could halt growth around the world. Another warning sign is the inversion of the yield curve, which is a classic recession indicator. The yield on the Ten-Year Treasury fell to 1.38% while the Three-Month Treasury is now trading at 1.56%.
Markets:
The S&P 500 moved below support at 3352.26 and closed at 3337.75 on Friday. Volume was above average, and the RSI index turned lower to close at 53.66. Potential support will now be at 3313.75 and then at 3280.18 if the selling should persist this week. The pickup in volume and the break of support has us on alert for more selling in the index this week.
We are currently long-term bullish and short-term bullish.
John N. Lilly III
Accredited Portfolio Management Advisor℠
Accredited Asset Management Specialist℠
Portfolio Manager, RJ
Partner, DJWMG
Dominguez & Jones Wealth Management Group
The Relative Strength Index (RSI), developed by J. Welles Wilder, is a momentum oscillator that measures the speed and changes of price movements.
The S&P 500 is an unmanaged index of 500 widely held stocks that is generally considered representative of the U.S stock market. Past performance may not be indicative of future results. Keep in mind that individuals cannot invest directly in any index, and index performance does not include transaction costs or other fees, which will affect actual investment performance. Individual investors' results will vary. Opinions expressed are those of the author John N. Lilly III, and not necessarily those of Raymond James. "There is no guarantee that these statements, opinions or forecast provided herein will prove to be correct. "The information contained was received from sources believed to be reliable, but accuracy is not guaranteed. Investing always involves risk and you may incur a profit or loss. No investment strategy can guarantee success. The charts and/or tables presented herein are for illustrative purposes only and should not be considered as the sole basis for your investment decision. International investing involves special risks, including currency fluctuations, different financial accounting standards, and possible political and economic volatility. Investing in emerging markets can be riskier than investing in well-established foreign markets.
A yield curve is a line that plots yields (interest rates) of bonds having equal credit quality but differing maturity dates. The slope of the yield curve gives an idea of future interest rate changes and economic activity. There are three main types of yield curve shapes: normal (upward sloping curve), inverted (downward sloping curve) and flat.