DAILY COMMENTARY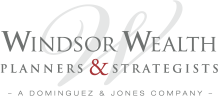 Headline News:
S&P 500 stock futures are pointing to a lower open this morning following yesterday's record-setting performance. Overnight China cut its one-year prime rate to 4.05% from 4.15% to help stabilize the economy. Domestically, the January Producer Price index came in higher at 0.5%, and Housing Starts came in lower by 1.56%. Later today, the U.S. Housing starts will be announced at 8:30 am, and the Conference Boards Leading Economic Index will be released at 10:00 am.
Markets:
The S&P 500 move out of a four-day base and closed at another all-time high at 3386.15 on Wednesday. The move came with below-average volume, but the RSI index did turn up to close at 65.61. However, the RSI is still not confirming the new high, which makes the new high suspect and vulnerable to possible selling. We feel there can be more buying to finish the week to help possibly move the index higher to close the week.
We are currently long-term bullish and short-term bullish.
John N. Lilly III
Accredited Portfolio Management Advisor℠
Accredited Asset Management Specialist℠
Portfolio Manager, RJ
Partner, DJWMG
Dominguez & Jones Wealth Management Group
The Relative Strength Index (RSI), developed by J. Welles Wilder, is a momentum oscillator that measures the speed and changes of price movements.
The S&P 500 is an unmanaged index of 500 widely held stocks that is generally considered representative of the U.S stock market. Past performance may not be indicative of future results. Keep in mind that individuals cannot invest directly in any index, and index performance does not include transaction costs or other fees, which will affect actual investment performance. Individual investors' results will vary. Opinions expressed are those of the author John N. Lilly III, and not necessarily those of Raymond James. "There is no guarantee that these statements, opinions or forecast provided herein will prove to be correct. "The information contained was received from sources believed to be reliable, but accuracy is not guaranteed. Investing always involves risk and you may incur a profit or loss. No investment strategy can guarantee success. The charts and/or tables presented herein are for illustrative purposes only and should not be considered as the sole basis for your investment decision. International investing involves special risks, including currency fluctuations, different financial accounting standards, and possible political and economic volatility. Investing in emerging markets can be riskier than investing in well-established foreign markets.
The Producer Price Index (PPI) of the Bureau of Labor Statistics (BLS) is a family of indexes that measures the average change over time in the prices received by domestic producers of goods and services. PPIs measure price change from the perspective of the seller. Effective with the January 2014 PPI data release in February 2014, BLS transitioned from the Stage of Processing (SOP) to the Final Demand-Intermediate Demand (FD-ID) aggregation system. The headline PPI (for Final Demand) measures price changes for goods, services, and construction sold to final demand: personal consumption, capital investment, government purchases, and exports0.5%
A housing start is registered at the start of construction of a new building intended primarily as a residential building. The start of construction is defined as the beginning of excavation of the foundation for the building.
The index of leading economic indicators is a composite of 10 forward-looking components including building permits, new factory orders, and unemployment claims. The report attempts to predict general economic conditions six months out.