Daily Commentary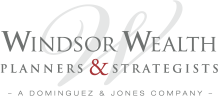 Headline News:
U.S. stock market futures are set to open near all-time highs to start a Thursday morning. The Dow Jones Industrial Average traded above 29,000 for the first time in history, helping add to the bullish tone on Wall Street to start the year. The signing of the Phase 1 trade deal and a slew of positive earnings reports helped the index's rise on Wednesday. Later today retail sales, the Philly Fed business index, and initial jobless claims reports will be released, and traders will be watching for signs the economy remains strong.
Markets:
The S&P 500 traded at another all-time high at 3298.66 and closed at 3289.29 on Wednesday. Sellers came into the market late in the day and moved the index back into the recent trading range of 3258.14- 3294.25 on lower than average volume. The RSI index is still in the overbought zone at a close of 70.64. The longer the basing inside the trading range goes, the better a chance there will be a possible new sustained up move. Markets will continue to watch fourth-quarter earnings as a potential market mover.
We are currently long-term bullish and short-term bullish.
John N. Lilly III
Accredited Portfolio Management Advisor℠
Accredited Asset Management Specialist℠
Portfolio Manager, RJ
Partner, Windsor Wealth
Windsor Wealth
The Relative Strength Index (RSI), developed by J. Welles Wilder, is a momentum oscillator that measures the speed and changes of price movements.
The S&P 500 is an unmanaged index of 500 widely held stocks that is generally considered representative of the U.S stock market. Past performance may not be indicative of future results. Keep in mind that individuals cannot invest directly in any index, and index performance does not include transaction costs or other fees, which will affect actual investment performance. Individual investors' results will vary. Opinions expressed are those of the author John N. Lilly III, and not necessarily those of Raymond James. "There is no guarantee that these statements, opinions or forecast provided herein will prove to be correct. "The information contained was received from sources believed to be reliable, but accuracy is not guaranteed. Investing always involves risk and you may incur a profit or loss. No investment strategy can guarantee success. The charts and/or tables presented herein are for illustrative purposes only and should not be considered as the sole basis for your investment decision. International investing involves special risks, including currency fluctuations, different financial accounting standards, and possible political and economic volatility. Investing in emerging markets can be riskier than investing in well-established foreign markets.
New unemployment claims are compiled weekly to show the number of individuals who filed for unemployment insurance for the first time. An increasing (decreasing) trend suggests a deteriorating (improving) labor market. The four-week moving average of new claims smooths out weekly volatility.
The general conditions index from this business outlook survey is a diffusion index of manufacturing conditions within the Philadelphia Federal Reserve district. This survey, widely followed as an indicator of manufacturing sector trends, is correlated with the ISM manufacturing index and the index of industrial production.
Retail sales measure the total receipts at stores that sell merchandise and related services to final consumers. Sales are by retail and food services stores. Data are collected from the Monthly Retail Trade Survey conducted by the U.S. Bureau of the Census. Essentially, retail sales cover the durables and nondurables portions of consumer spending. Consumer spending typically accounts for about two-thirds of GDP and is therefore a key element in economic growth.